Rebecca Fjelland Davis is a novelist and YA and children's book author who lives in Minnesota. Becky is a serious cyclist and loves to write about her passions:  bicycling, dogs, farms, family, and friendship.
She grew up on a farm outside of Huxley, Iowa, where she rode horses a lot. Becky thinks that love transferred to riding bikes. In the last few years, she hasn't raced much, but she rides a few thousand miles a year, avidly follows racing, and loves to write about it. As far as we know,
CHASING ALLIECAT
is the only novel with a competitive female cyclist as the main character!
Becky's love for dogs and for biking show up frequently in her fiction:
In Slider's Son, (not yet released), Grant O'Grady and his friend Frank get into plenty of trouble riding a bike.
PeaPod and Siren are Sadie's and Allie's dogs in Chasing AllieCat, Becky's young adult novel about a trio of Midwest mountain bikers.
Woof and Wag: Bringing Home a Dog is one of Becky's children's book from Picture Window Books.
Becky was two-time women's champion at the National 24-Hour Challenge, a bike race outside of Grand Rapids, Michigan.  She set an age-group record for women 40-44, going 391 miles in 24 hours. Becky hasn't raced lately other than time trials, but she rides her bike a few thousand miles a year.
Dogs and bikes–two things near and dear to Becky's heart, so they are often front and center in her stories.
South Africa
Becky also has a special connection to and passion for the country of South Africa. A tribute to the power of stories, The Power of One by Bryce Courtenay awakened this interest when she read that novel in the early 1990s. Ever since, she's read and studied whatever she could about this fascinating country. In 2018, Becky plans to lead a group of travelers to South Africa for the fourth time.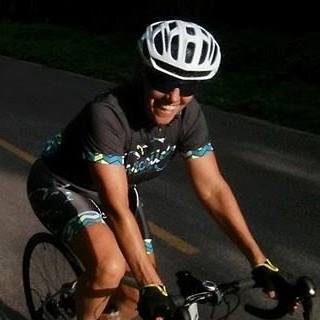 Awards:
1990 Robert Wright Creative Writing Contest Winner. Minnesota State University, Mankato.
2003 Blue Ribbon Award Winner (for Jake Riley: Irreparably Damaged), The Bulletin of the Center for Children's Books.
2007 Honorable Mention Award (for Chasing AllieCat, a work-in-progress YA novel), Loft Awards for Children's Literature /Older Children.
2008 Minnesota State Arts Borad Artist Initiative Grant (for Slider's Son, work-in-progress)
2011 Junior Library Guild Selection — Chasing AllieCat
2017 Prairie Lakes Regional Arts Council Mid-Career Artist Grant (for Slider's Son publication promotion)
Invite Rebecca To Your Next Event
Invite Rebecca Fjelland Davis to Your Book Club, School, Library, or Group Events