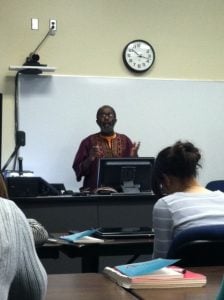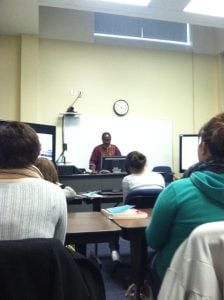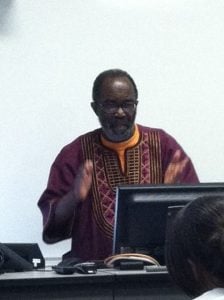 Our class, "Culture and History of South Africa," read Africans and Americans: Embracing Cultural Differences last week. The author, Joseph Mbele came to visit us on Tuesday. It was unanimously considered a DELIGHT.
The book is a fast read, and Joseph Mbele writes in a converational, welcoming style that sucks you right in, keeps you laughing, and keeps you reading.
In person, Joseph proved to be one of the most brilliant, funny, warm, and gentle human beings I've ever met. My students loved him; the two hours with him flew past.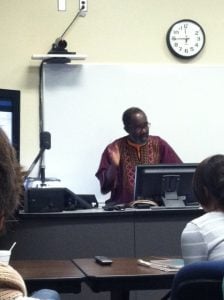 Africans and Americans: Embracing Cultural Differences by Joseph L. Mbele
My rating: 5 of 5 stars
This was the most delightful read about the differences between Africans and Americans and how we relate to each other. My students loved it, found it fascinating, and flew through it.
If you have students, friends, neighbors, classmates, ANYBODY you know from Africa, this book is for you. If you are traveling to Africa, like my students and I are, it's a MUST.
Best part? Now whenever I am late (no, that never happens), I can say I'm on AFRICA TIME.