http://lovelionsaliveproject.com/
If you've heard me talk, or seen my pictures, you probably know that I fell in love with lions while in South Africa.
The lion reserve I've visited twice–Glen Garriff–in the Orange Free State (provence of South Africa)–has initiated a new program for visitors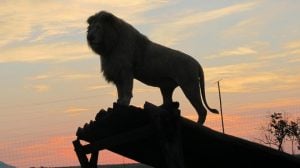 to come and get to know lions.
Andi Rive is the Lion Farm manager. She has been called the "Lion Queen," but she hates that title. But she loves lions. She is an amazing human being and makes the experience with lions a truly beautiful thing in the world.
Check this out. If you're looking for an African experience that is a reasonable cost, and you love big animals, think about this!