I've read quite a bit this spring and summer, and I haven't mentioned any of the books yet. I want to blog about lots of them, but I'll start with some mysteries.
First, I want to sing the praises of some of my favorite mystery writers.
Right now I am reading the Very Stanhope series by Ann Cleeves, set in northern England: Northumberland, the Pennines, Yorkshire, etc. The first book in the series, The Crow Trap, fascinated me but didn't hook me. I'm a reader who is hooked on character more than plot. In that first book, we don't even meet Vera Stanhope, the protagonist until nearly page 250! So the book made me curious more than anything else.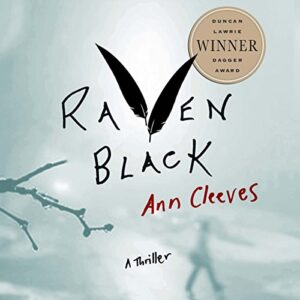 I'd read Cleeves' Shetland series, featuring Detective Jimmy Perez, and was absolutely enthralled. I think I read straight through all eight of them. They even made me want to visit the Shetland Islands off the northern tip of Scotland. Because of those stories, I had to give Vera Stanhope a shot at capturing my heart, too. She's done it. I'm now almost done with book five, The Glass Room, and hate putting it down.
So I highly recommend both series: The Shetland series and the Vera Stanhope series. Both have been made into BBC shows as well. I haven't seen them but I've heard great things.
I'll list some of my other favorite mystery writers here.
Allen Eskens—Some of the best character-driven plots I've ever read. And Allen is local—from the area but with international acclaim. I recommend all of his books, and although reading them in order is rewarding, it's not necessary. Everyone in the world should read The Life We Bury and Nothing More Dangerous. I think The Deep Dark Descending is
one of the darkest books I've ever read. Spell-binding.
Robert Galbraith (J.K. Rowling's pen name) – I LOVE Cormoran Strike and Robin Ellacott and will follow them anywhere.
William Kent Krueger—He's also a Minnesota writer. I feel as if I've known Cork O'Conner my whole life. And This Tender Land is an epic beauty. Ordinary Grace is one of the few books, besides those I've taught in class, that I've read more than once.
Louise Penny—Set in Canada, in places I instantly want to visit, I'll follow Chief Inspector Gamache anywhere, too. I'm so grateful my daughter who lives in Alberta, turned me on to these stories!
Tana French–She has written some utterly spell-binding murder mysteries set in Ireland. They're all very different, but her detectives and other characters are memorable. Most recently I read Faithful Place (Thank you, Roger and Gwen Hart for sending it!) and I wonder if it might not be my favorite of hers yet. I also really enjoyed The Secret Place and In the Woods.
Dennis Lehane—He wrote Mystic River, Shutter Island, and The Given Day. Need I say more?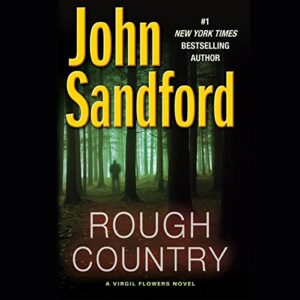 John Sandford—I do thoroughly enjoy his Minnesota settings, and I am a fan of Virgil Flowers and Lucas Davenport. I have to admit that I don't rush out to buy his newest book like I do for Eskens, Krueger, and Galbraith. I do consume them regularly, though.
I guess mystery reading for me is a bit like comfort food for the brain. It's a good place to settle in to, and even when there's trauma, there will be some sort of resolution at the end.