Chasing AllieCat, the short movie, opened in Mankato at Nicollet Bike Shop Saturday evening, Nov. 18.  The reception the movie received overwhelmed us.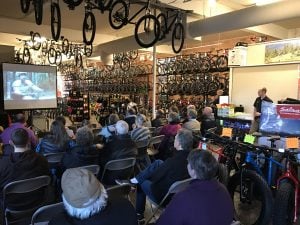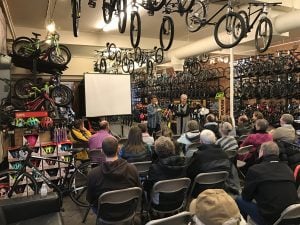 Plus, it was a lot of fun to show the movie in the bike shop and talk about it with two audiences, at 4 and at 5 p.m.
I can't relax while the story unfolds on the screen, no matter how many times I've seen it.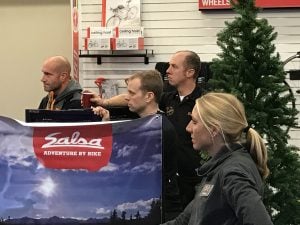 It was gratifying to see other people's faces as they watched…(My husband got these pictures; I was too busy watching the screen, even though I've seen it several times now!)