I'm not a big essay reader. I like to be sucked into a novel (it can also happen in a work of nonfiction) and get dragged by my heart all the way to the end of the book. I realized this about myself when I fell in love with Bobbie Ann Mason's In Country (read it twice), so much so that I immediately sought another of her books. The next book was a collection of short stories, and though I imagine it was wonderful, I was so disappointed when the second "chapter" turned out to be a whole new story, that I set the book down and never did finish it. Sorry, Bobbie Ann. I owe you a read. 
I digress. I'm not a fan of disconnected stories, and essays less so. 
So when my dear friend Jo texted me a picture of this book cover, and told me , "If you haven't read this, you must," I reserved it at the local library and dug in once it arrived. I'm now of the opinion that any artist, ANYONE who considers themselves a writer or wishes to write ought to read this book. If Stephen King's On Writing is a memoir of the craft, and a story of how he came to create his stories, which I have used with too many Intro to Creative Writing students to count, then this, THIS, is a story of the soul of a writer and every bit as valuable to read. Maybe even moreso for writers over the age of…hmmm  50? 40? 30?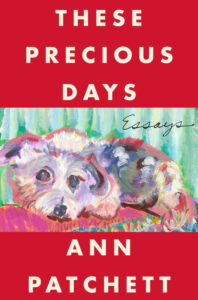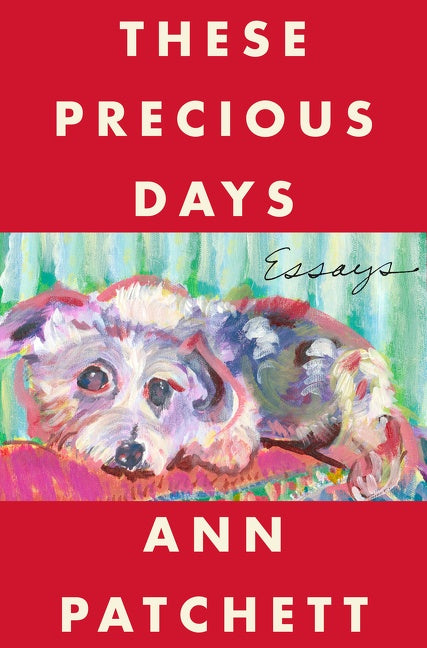 This beautiful book is a stellar reminder of what is important in life. It's a recounting of her love of life….her love of her father, of her husband, of her friend Sooki, of dogs, of writing and how it's interwoven with every moment of her life…and so much more. I wept at the end of the last two essays, and carried the physical book close to my heart walking downstairs to my own computer to try to write a pale tribute to this book that already means so much to me. 
I texted my friend Jo to tell her how right she was. 
When I talked to my daughter Nikki a few days ago, I started to rave about how much I loved this book. She was silent for a moment and then she swore. "I have that book wrapped up for you for Christmas because I knew you'd love it!" (It's February and due to COVID we haven't had Christmas together yet. We're going to do it in Calgary on Valentine's Day). Two such recommendations were bound to be spot-on, Nikki's and Jo's. They were.  I told Nikki that I'm reading a library copy and love the book so much, I'd really like my own copy to keep, so please still give it to me. "Let me know when you read the last essay," she requested. So as soon as I hit "publish," for this blog entry, I need to call her. I had to process it first, and writing is how I do that. 
Another crazy thing about being connected to this book is that I just wrote about John Updike, and of course he appears in These Precious Days. Not just his books, but the real man, the writer, whom Ann Patchett got to sit next to at the American Academy of Arts and Letters in 2005. I won't spoil the story by telling you how that came about, why she sat next to him, or what happened. However, she also tells in the same essay, more recently looking back after John Updike's passing, about her visit to the Academy when she herself was being inducted. She says, looking at photographs of all the members, past and present: "There was John Updike, the great man, whose work was now irretrievably out of fashion. Was there a college student anywhere who cut her teeth on those Rabbit novels now? Probably not. Could I have wished for a better influence in my early life when I was still capable of being influenced? Never." And so, at least in some of our hearts, Updike lives on.
She mentions the names of so many of the authors we all worshipped in grad school who have mostly slipped out of vogue, or out of life: Ray Carver, John Updike, W.E.B. DuBois, John Dos Passos, Randall Jarrell, Eudora Welty, John Steinbeck, Thornton Wilder, E.B. White.  Do people still read them? I made my students read them less and less, I admit. All this is another kinship I share with Ann Patchett, even though my grad school was a small Minnesota state university, while hers was the mecca of writers' workshops, The University of Iowa. 
What else do I have to say about this? That I feel woefully behind Ann Patchett. She's younger than I am–seven years younger and yet, her writing accomplishments soar far and away above and in a different universe than mine. I could beat myself up about this. OR I could be grateful to have three novels and some kids' books and stories out in the world, and that I did a bunch of other stuff. She doesn't have kids, won't have grandkids, didn't run marathons or race bikes. We did both love dogs and husbands and wonderful friends and being outdoors. Okay. I'm not trying to even the score because that's impossible. I'm simply, honestly okay with this difference in our lives. (Does it take being this old to truly be okay with a life?). But now, now, it's my time to focus on writing, and we'll just see if I go anywhere at all. If not, I can LOVE curling up in my easy chair with any book remotely as engulfing as Ann Patchett's. Because, bottom line, she's inspiring me. And reading this book feels like I just made another new best friend. What a gift is such a book.