Welcome to the official website of author Rebecca Fjelland Davis!
Here you can find out all about Becky's books, short stories, and upcoming author events.
Rebecca Fjelland Davis is a novelist and YA and children's book author who lives in Minnesota. Becky is a serious cyclist and loves to write about her passions:  bicycling, dogs, farms, family, and friendship.
Becky's newest novel, Slider's Son, winner of the Midwest Book Award for Young Adult Fiction, was published by North Star Press in September 2017.  Mystery! Intrigue! A dead body in the cellar. You don't want to miss reading this page-turner!
A lot has transpired this summer. As I wrote earlier, I was adjusting to a new phase of life without much cycling. After being taught by cardiologists and cardio therapists that I needed to practice restraint and moderation in all my activity, I have morphed into a...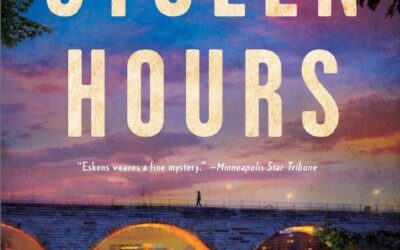 I've read more in the past year than I have in 30+ because I'm retired and not spending thousands of hours grading and prepping for class(I'm on my tenth book this month at this point, just for an example). However, I'm ashamed to say that I wasn't deeply invested in...
Book recommendations: Educated, and some more mysteries
Invite Rebecca To Your Next Event
Invite Rebecca Fjelland Davis to Your Book Club, School, Library, or Group Events