Here's the race I'm entering this weekend. Since I was frustrated back in January with how little control I have had about how Slider's Son is received in the world, I decided to do something that I can control: Train for a big race. Now, I can't control the results. I can control my training. I can control how hard I go and how much determination I pour into the 24 hours that I'll be racing. 
All of that feels good, and felt very productive during the first half of 2018.
Then, happily, Slider's Son was named a Midwest Book Award Winner, and what I can't control felt better, too.
Anyway, in the meantime I've been training like a crazy woman (maybe "like" isn't the correct word; there's serious consideration that I am crazy). I am leaving later today for the National 24-Hour Challenge in Michigan. I'm going with my friend Carol Daniels in her camper, and we're picking up my son Josh in Chicago on the way. I'm nervous as heck, because I know how hard this event is, and how much it hurts. HOWEVER, as Mark Skarpohl says, all I have to do that day is ride my bike. No papers to grade, no meetings, no work. Not even any writing, except in my head. Just ride my bike. I can do that.
I've ridden 3600 miles in 2018 in preparation, including several centuries (100 mile rides), and, I am not sure what else I could have done to get ready. I guess that means I'm as ready as I can be. So here we go. https://www.n24hc.org/announcements/real-time-results/
I'm rider number 72.
You're supposed to be able to follow the race at this link, so we'll see. After all: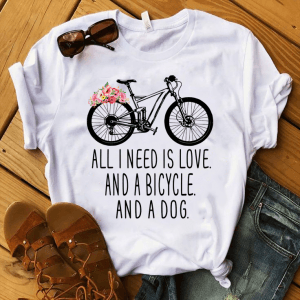 Life is good.