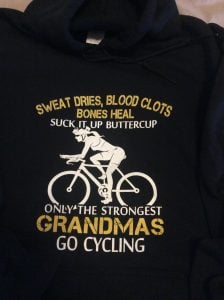 Update: Tonight is the Midwest Book Awards Gala. The three finalists in Young Adult Fiction category, Slider's Son, Waking in Time, and Murder Book, are drastically different. They're all good. They're all well-written with good characters and a good plot, and clear prose. This will boil down to judges' taste. Period. So, I'm going into the evening with the attitude that I am celebrating being a finalist, and I want to have (and I think I have) no other expectations. Period. I get to hang out with some dear friends and my husband.  I  get to wear a dress that I haven't fit into for six years but finally do, based on all the training I'm doing for the 24-hour race in June. So I'm just celebrating and enjoying the day. Here we go.
Now I have to clean the car, iron a jacket, and go for a bike ride. And maybe plant a few flowers. Then shower and go.
I plan to order "finalist" stickers in the morning. This makes my expectations realistic!