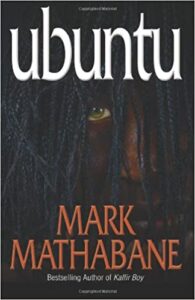 When I studied South Africa for years, I learned about "Ubuntu."  When I got to know South Africans, I experienced it. One of my students who traveled to South Africa with me got "Ubuntu" tattooed on her arm. 
I required all my students to read Mark Mathabane's book Kaffir Boy before they traveled with me to Africa. I got to "meet" him on the phone, but I got to meet his sister and mother face-to-face. If you've read Kaffir Boy, you've met these amazing people. Mathabane has written another book titled Ubuntu. 
This morning, I happened upon this BBC reel. It's less than ten minutes and it's well worth your time. 
(This really is a link):
https://www.bbc.com/reel/video/p0bqvs1f/the-philosophy-that-can-change-how-you-look-at-life?utm_source=taboola&utm_medium=exchange&tblci=GiB62xnHWgYQlG1hq4QRzovgh9uZ6vvUkNYEvFeAnNhEayCMjFQogdX_leaD-dyPAQ#tblciGiB62xnHWgYQlG1hq4QRzovgh9uZ6vvUkNYEvFeAnNhEayCMjFQogdX_leaD-dyPAQ